Gaps 10
Write the word in the empty field
horizontal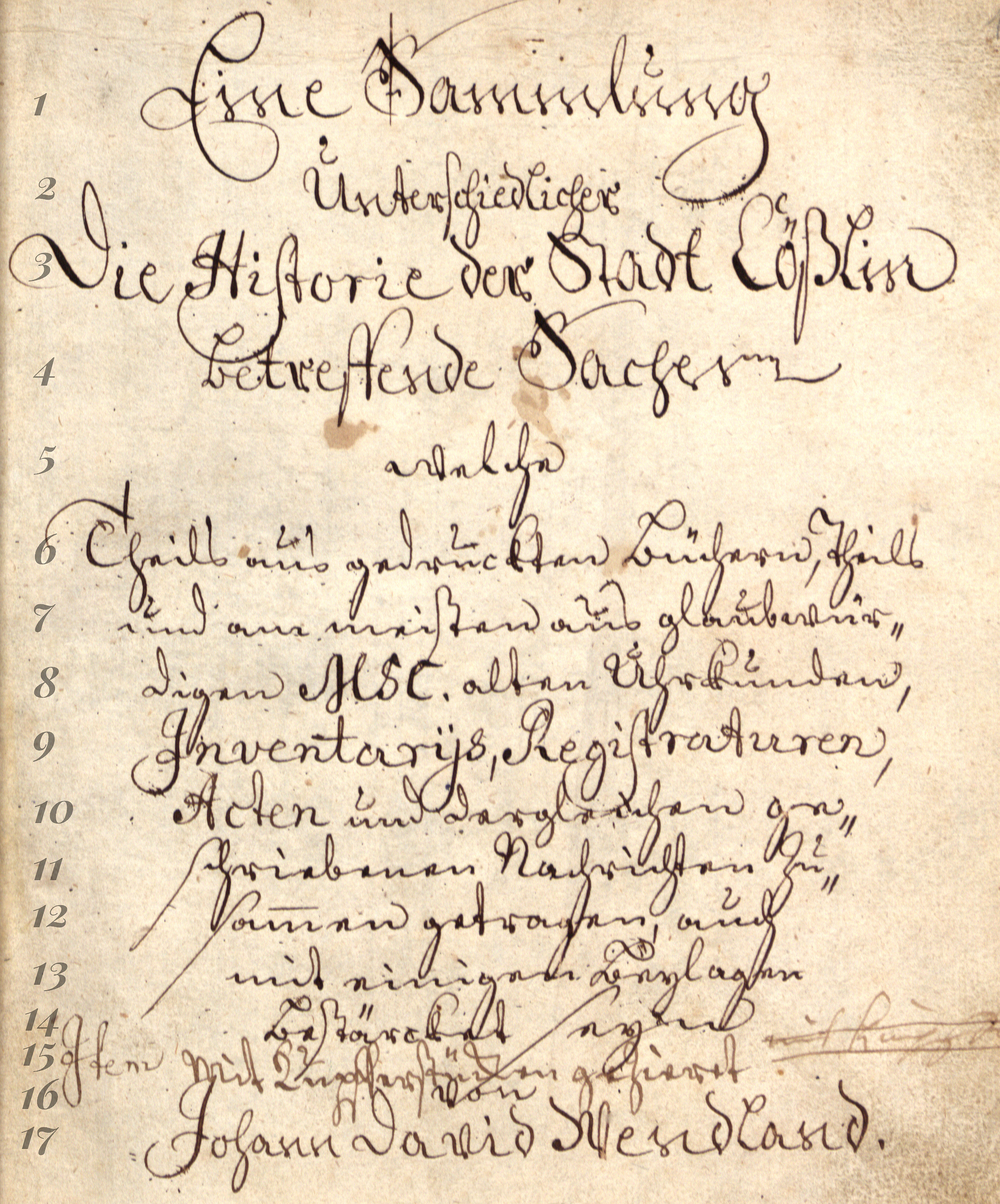 3.
die Historie der Cosslin
6.
aus gedruckten Buchern, Theils
9.
Inventariis, Registraturen,
17.
Johann David Wendland.
The Koszalin Chronicle, 1749-1757
The title page of the Koszalin Chronicle by Johann David Wendland - the first chronicle of Koszalin. The book contains information regarding things such as establishing a city, its privileges, the people important in its history, the church, hospitals or rare events (e.g. about a monstrous lamb).
The document comes from the State Archives in Koszalin.
A game prepared for the reading workshop (Koszalin, 15 June 2017).
State Archives in Koszalin, Koszalin Town Records, ref. no. 2