Exercise 33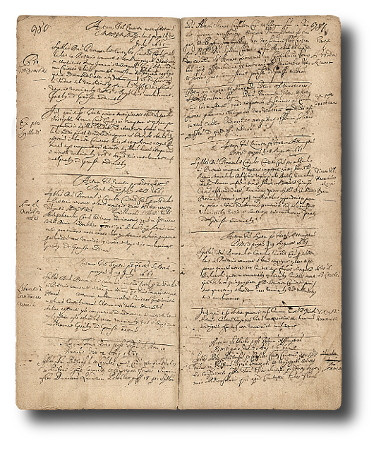 Resolution of the KraKow town council
An entry in the council record book from 20 June 1661 concerning the preparation of the city stamps founded by the councillor Krzysztof Kranz. On the stamp, in the coat of arms of Krakow, a crowned eagle appeared in the gate.
ANK, Krakow Town Records, ref. no. 29/33/1215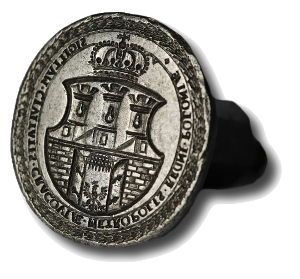 Exercise 33
Transcription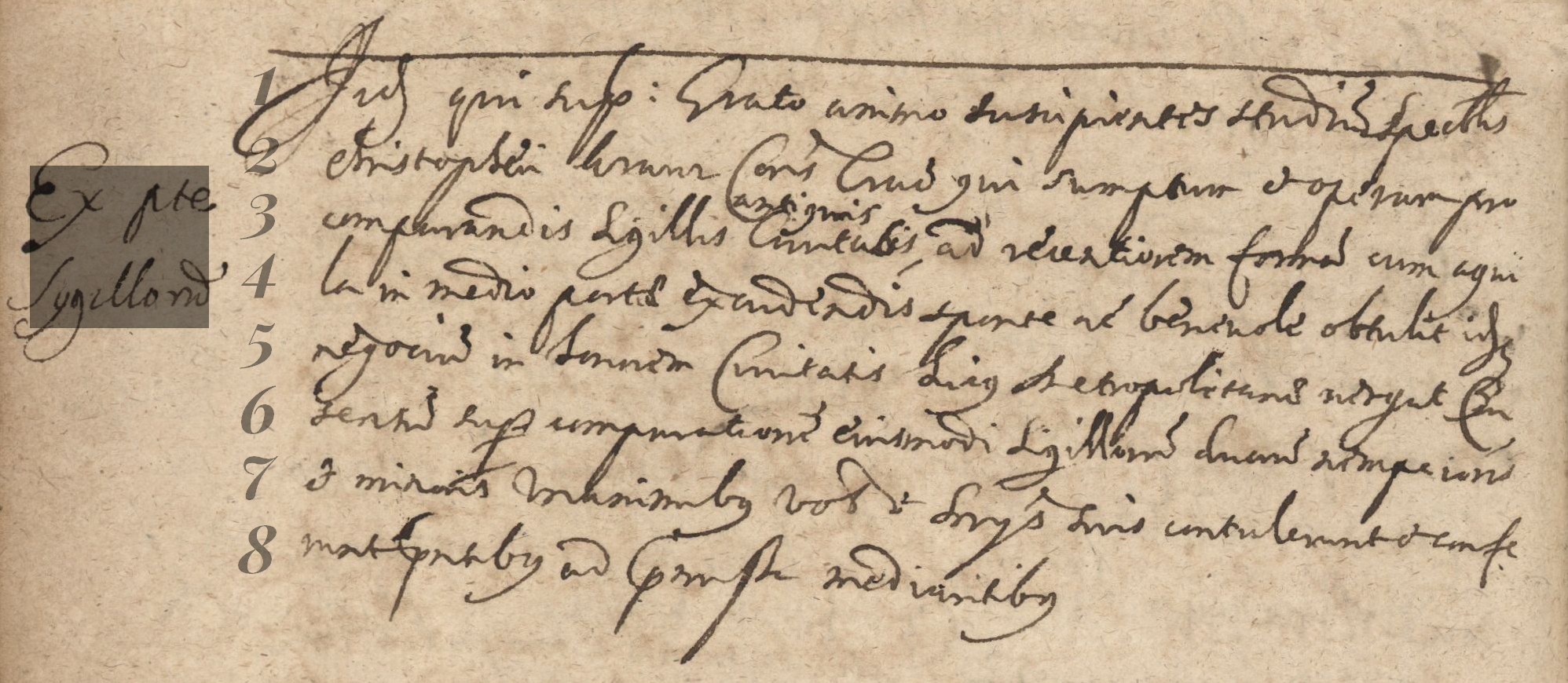 1.
1. Iidem qui supra Grato animo suscipientes studium spectabilis
2.
2. Christopheri Kranz Consulis Cracoviensis qui sumptum et operam pro
3.
3. comparandis sigillis antiquis Civitatis ad recentiorem formam cum aqui
4.
4. la in medio portae excudendis sponte nec benevole obtulit idque
5.
5. negocium in honorem Civitatis huius metropolitanae vergat con
6.
6. sensum super comparationem eiusmodi sigillorum duarum nempe maioris
7.
7. et minoris unanimibus votis et sententiis suis contulerunt et confe
8.
8. runt praesentibus ad praemissa mediantibus