Exercise 17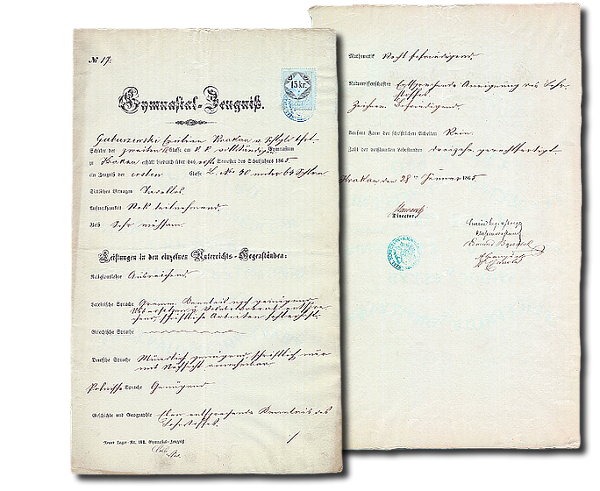 The graduation certificate at the end of the 1st year of secondary school for Emilian Gubarzewski in 1865
The pupil Emilian had to learn such subjects as: religion, Latin, German, Polish, history with geography, mathematics, natural sciences and drawing. He completed all tasks, he showed a praiseworthy level of dedication, and his conduct was flawless. He missed 13 hours of lessons (all of them were justified).
Promotion to the 2nd year - ensured.
ANK, Personal and family records - collections of remnants, ref. no. 29/645/90
Exercise 17
Transcription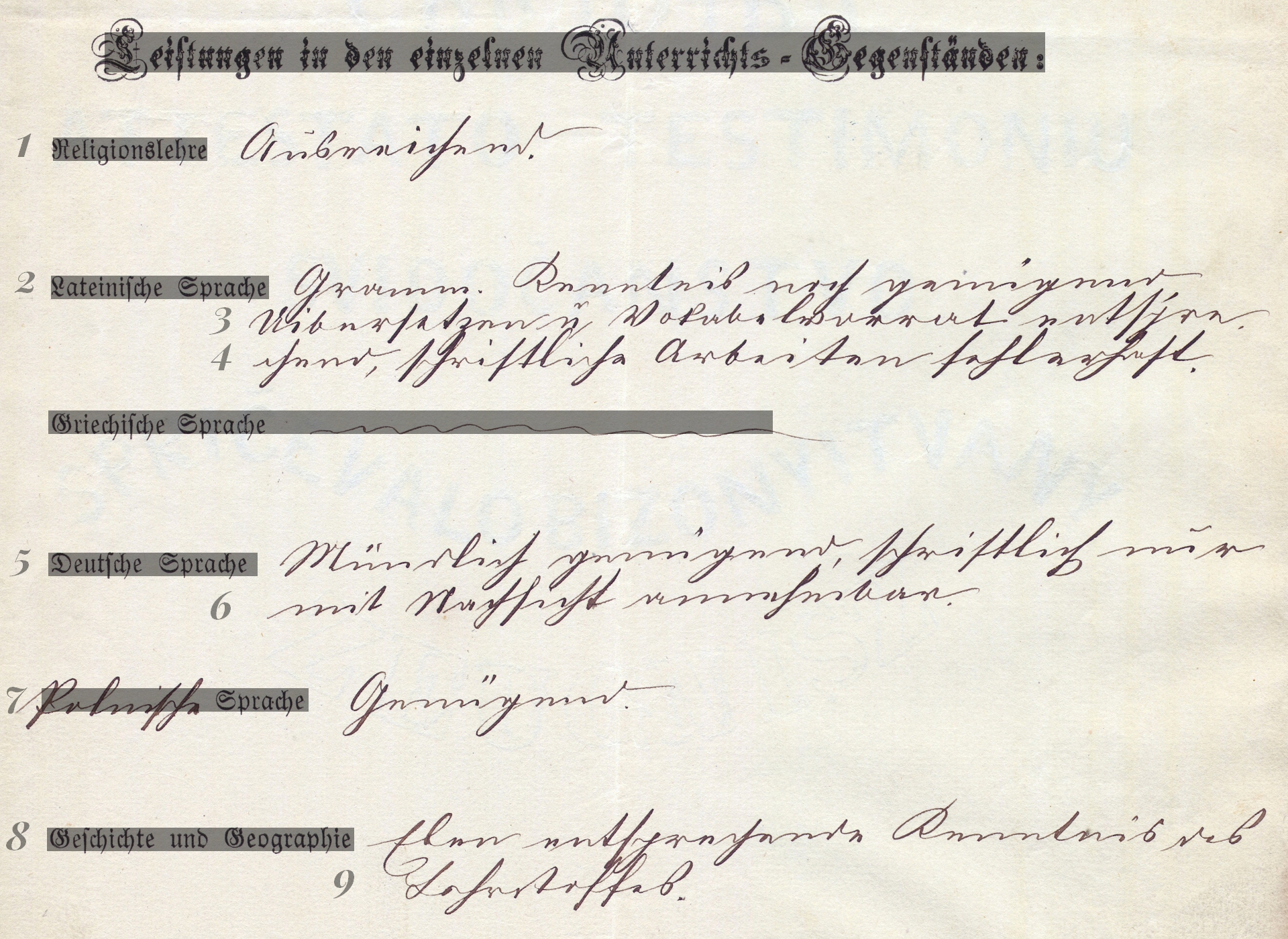 2.
2. Grammatische Kenntnis noch genugend
3.
3. Uibersetzen und Vokabelvorrat entspre
4.
4. chend schriftliche Arbeiten fehlerhaft
5.
5. Mundlich genugend schriftlich nur
6.
6. mit Nachsicht annehmbar
8.
8. Eben entsprechende Kenntnis des